The Hot Dog Eating Contest
Nathan's Famous hot dogs. The world's top competitive eaters. Ten minutes to glory. It all goes down on the Fourth of July at the corner of Surf and Stillwell.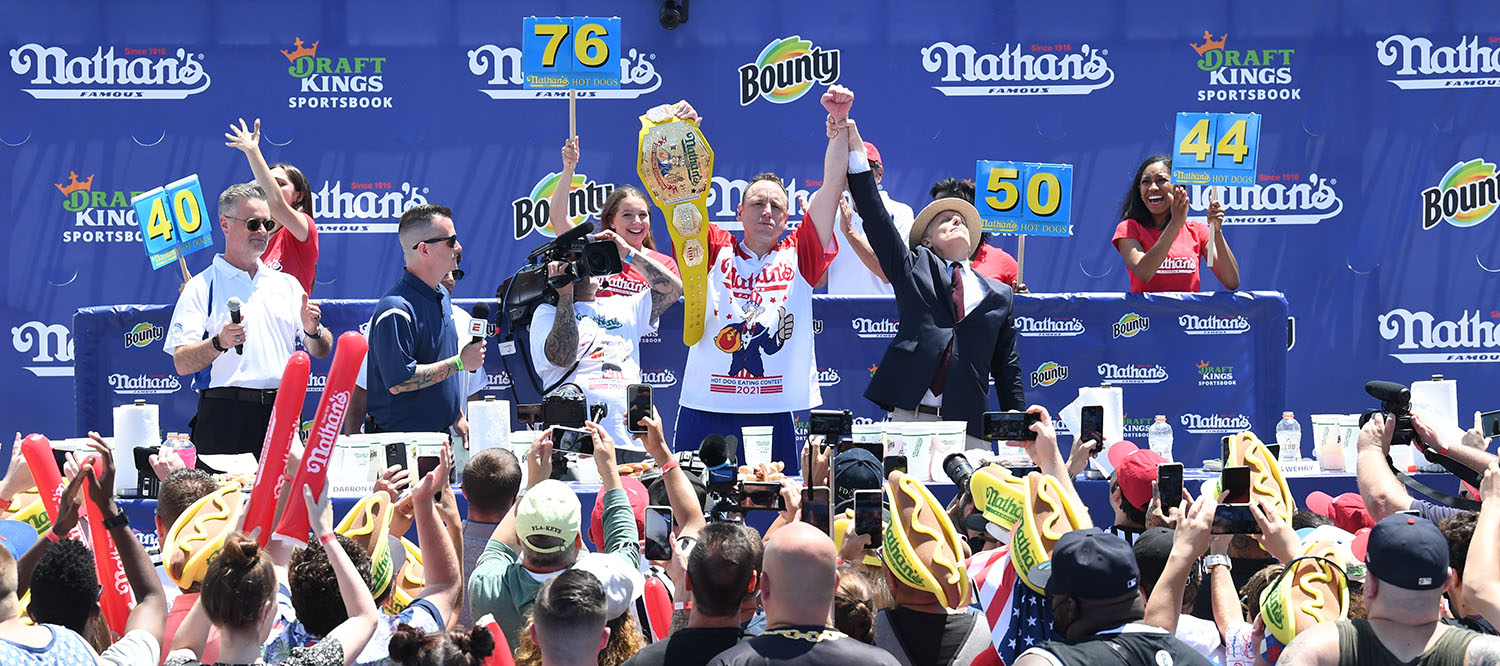 2021 Mustard Belt Victories
Raise Your Franks to the 2021 Nathan's Famous International Hot Dog Eating Contest Champs Michelle Lesco and Joey Chestnut!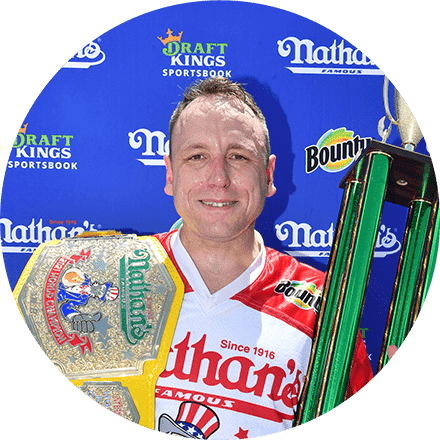 Joey Chestnut
76 Hot Dogs
Surprised to see the great Joey Chestnut up here? Doubt it! The 14-time champ broke his own world record in the 2020 contest, eating 76 hot dogs in 10 minutes! There's no doubt in our mind who's the king.
---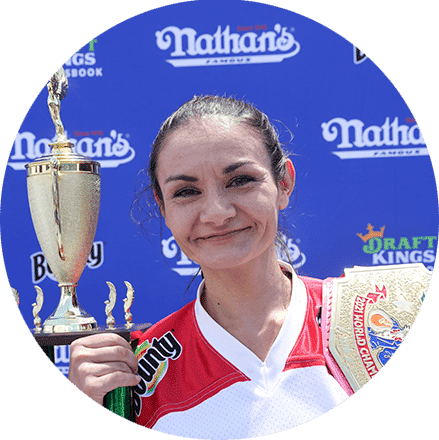 Michelle Lesco
30.75 Hot Dogs
Michelle Lesco is the #9-ranked eater in the World by Major League Eating (men and women combined)! She claimed her first Nathan's Famous championship in 2021 with 30.75 hot dogs and buns in 10 minutes.
Article

When you make hot dogs at home, are they amazing? They're about to be. Read our hot dog cooking...
Photo Gallery
So close, you can almost taste it. Check out these behind-the-scenes photos of the 2020 Nathan's Famous International Hot Dog Eating Contests.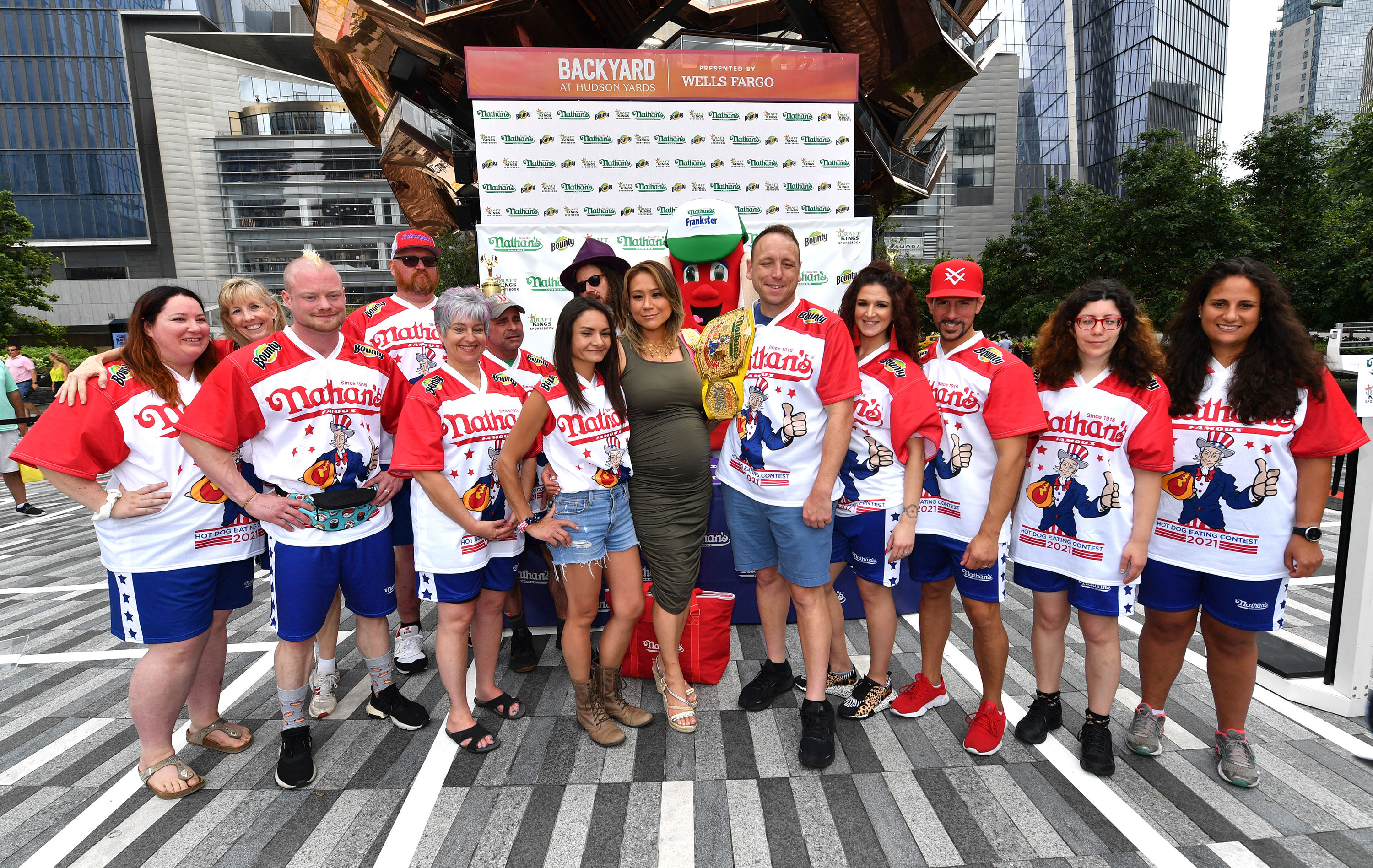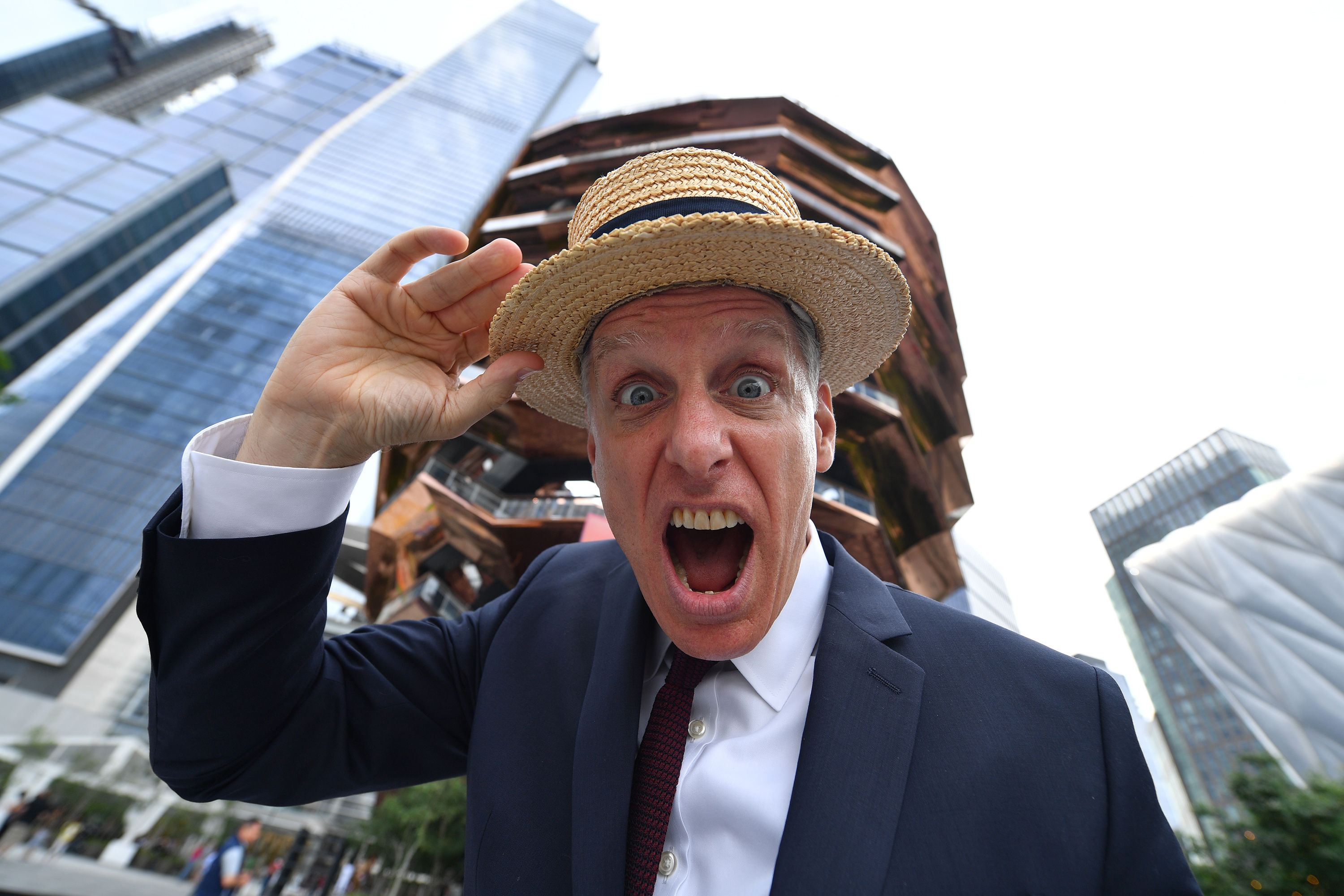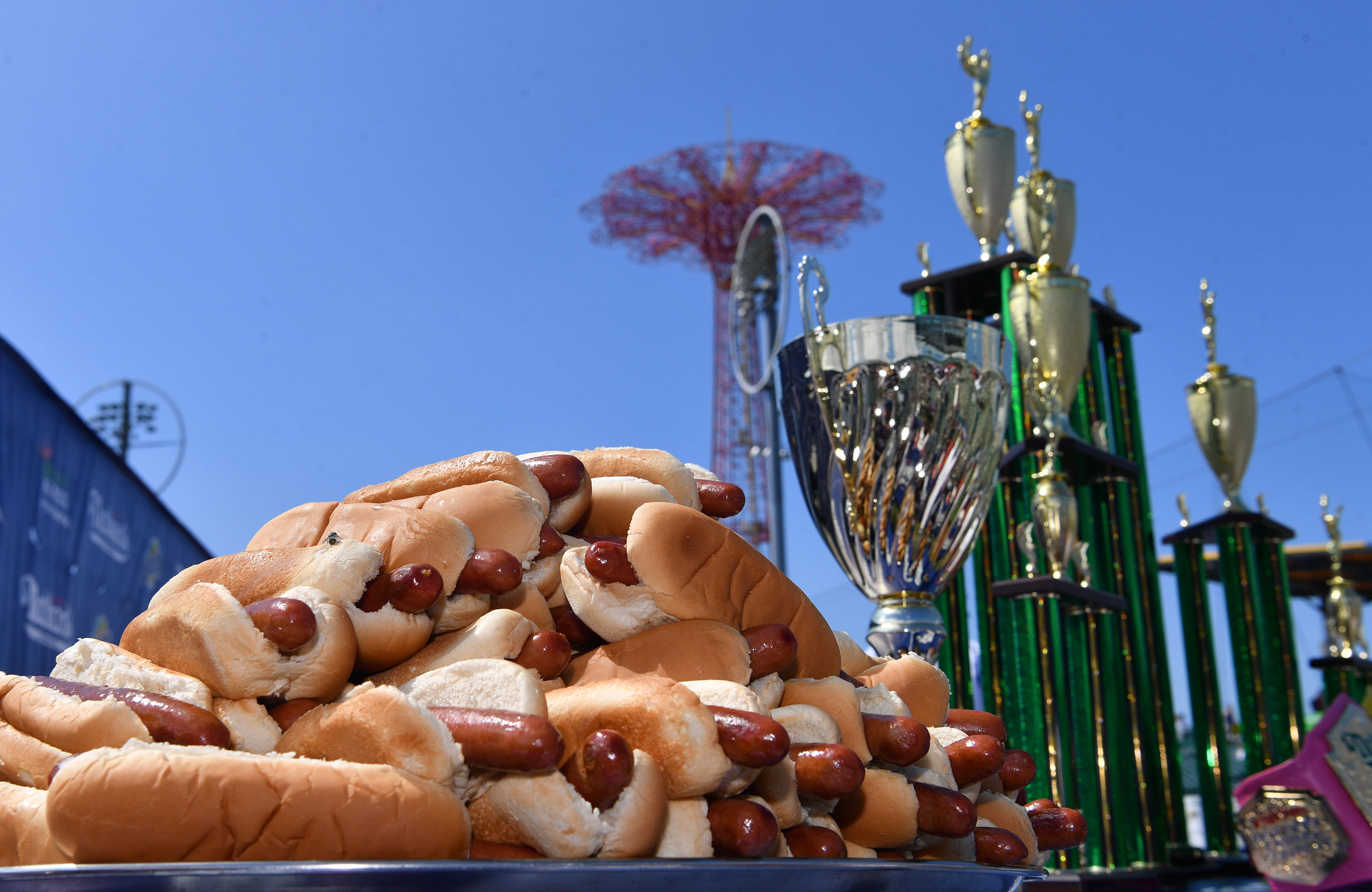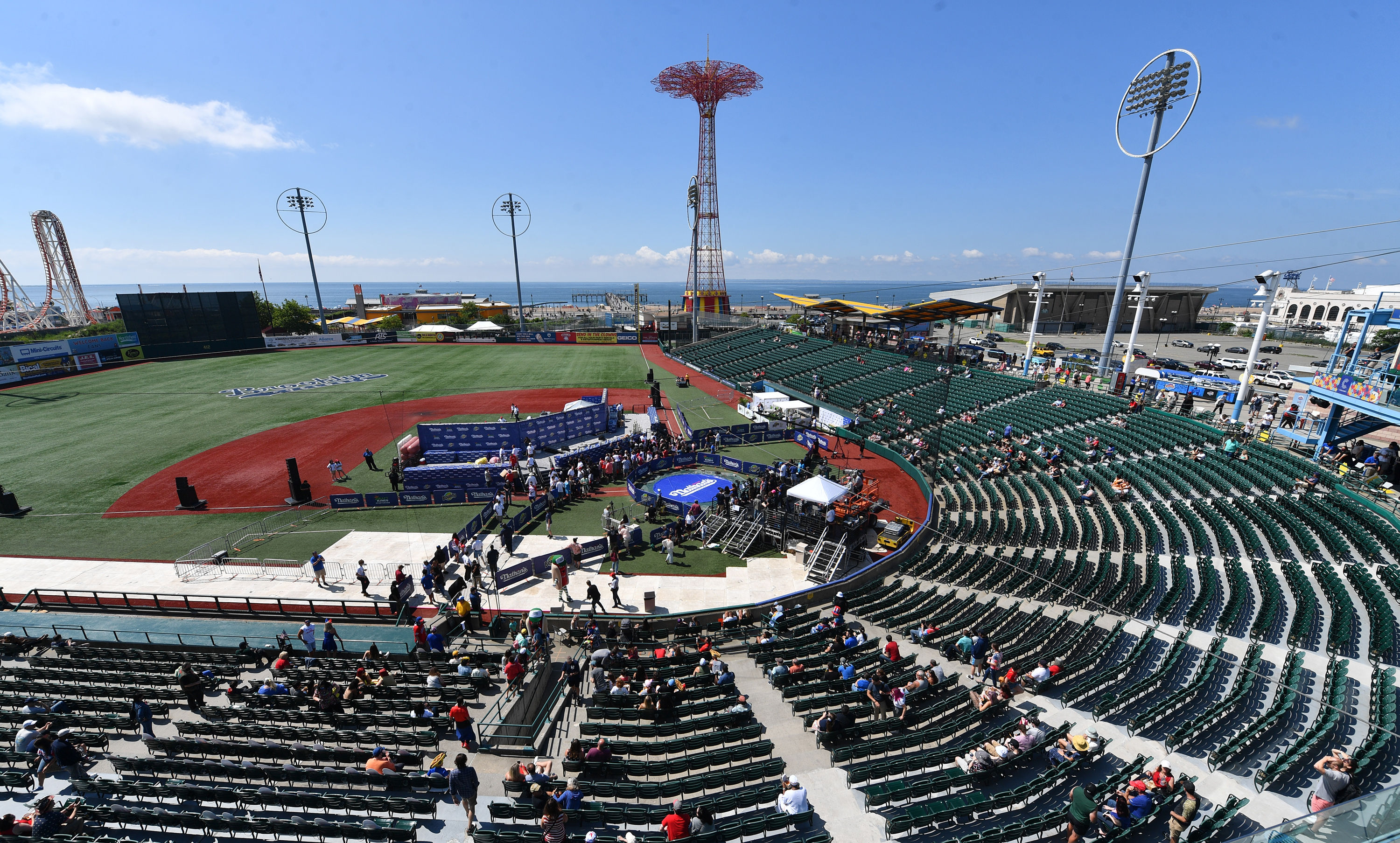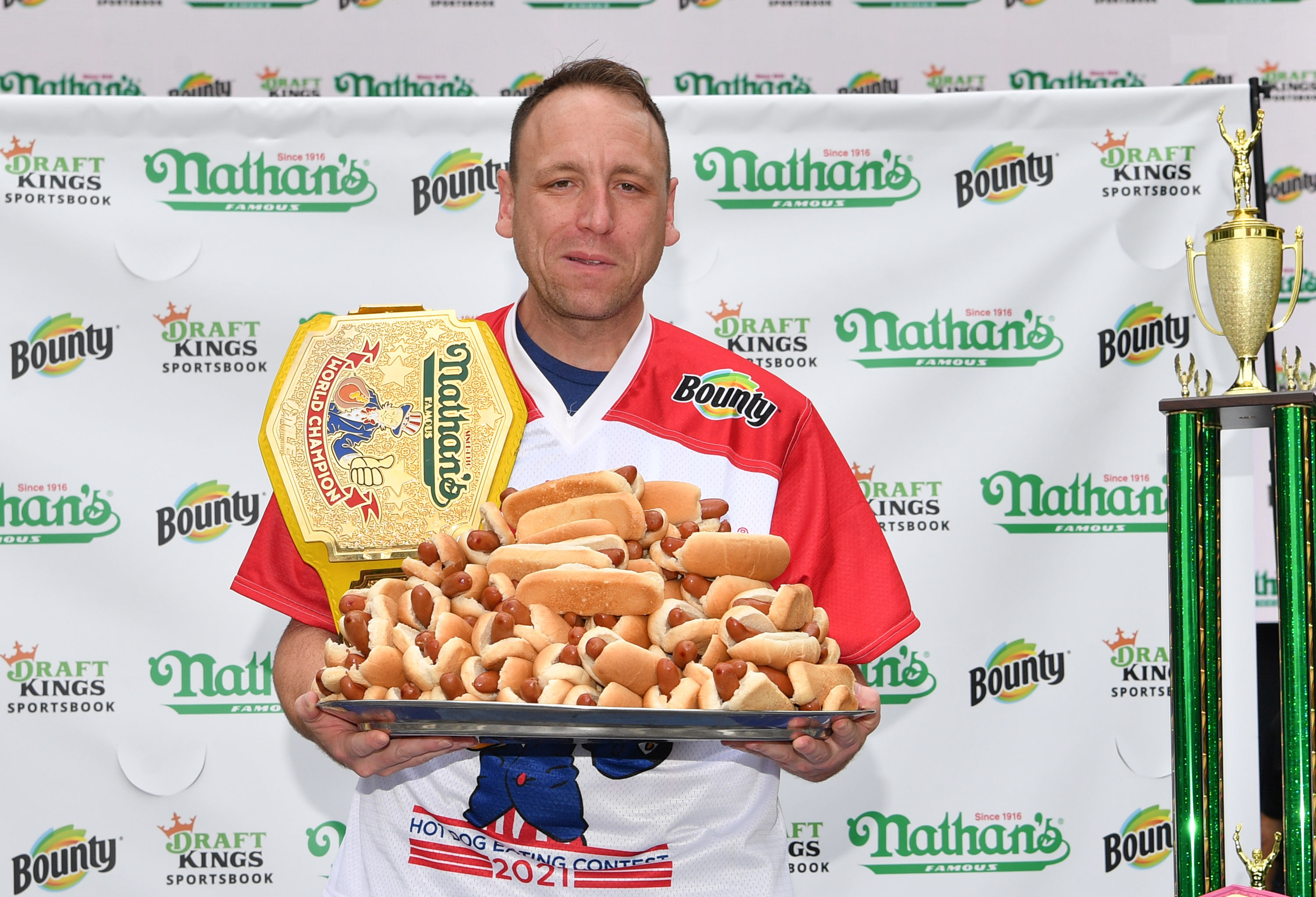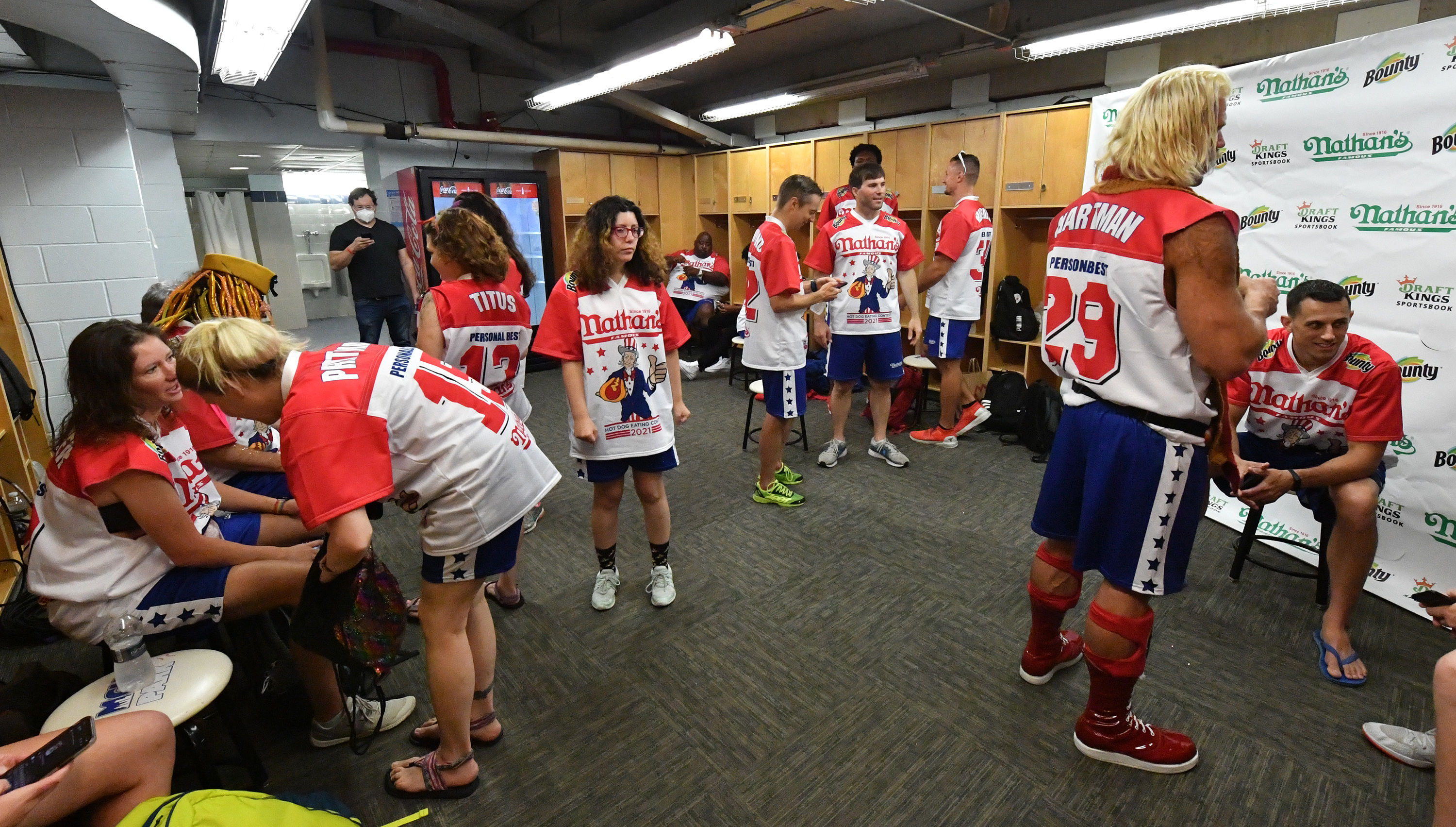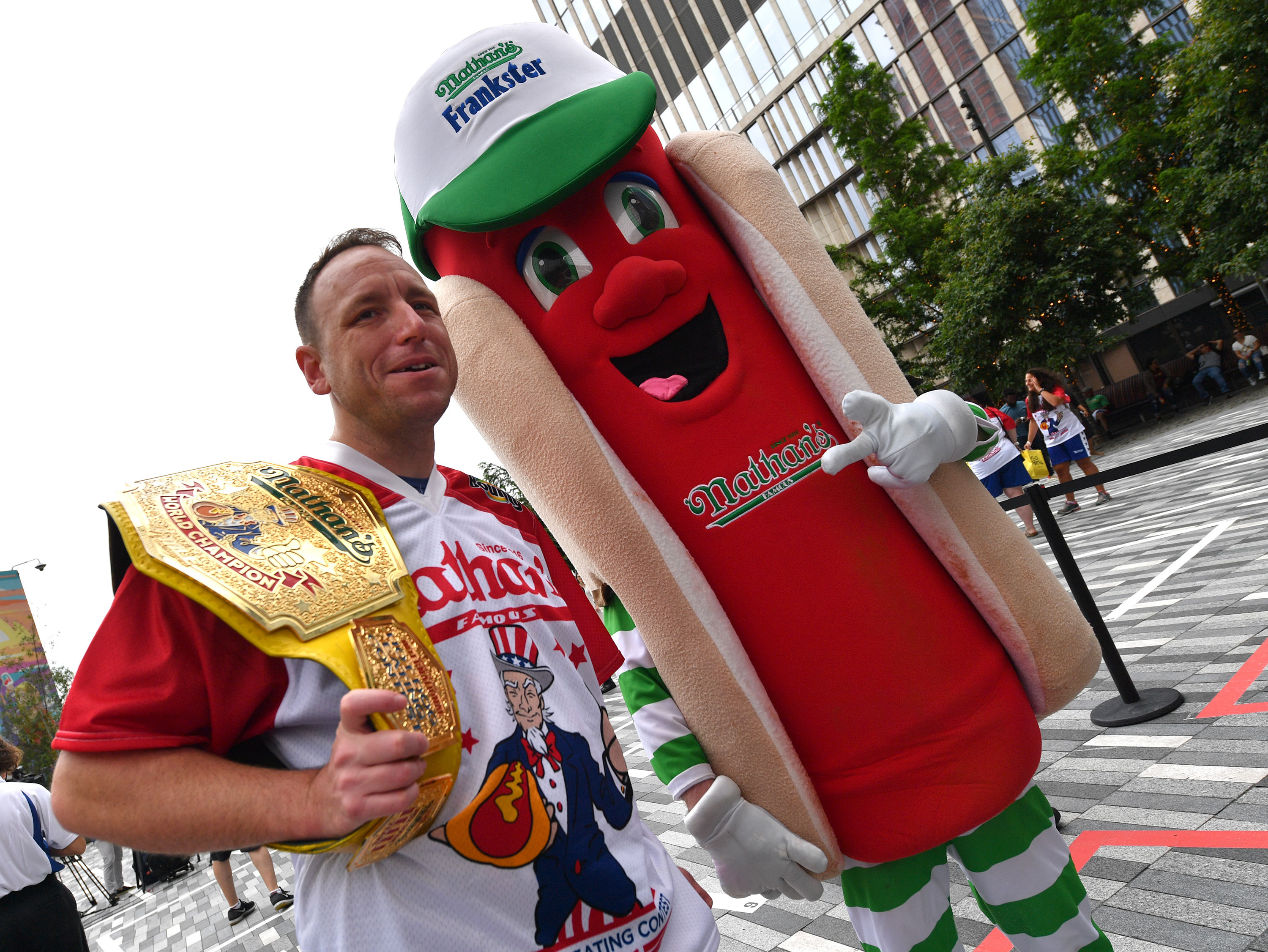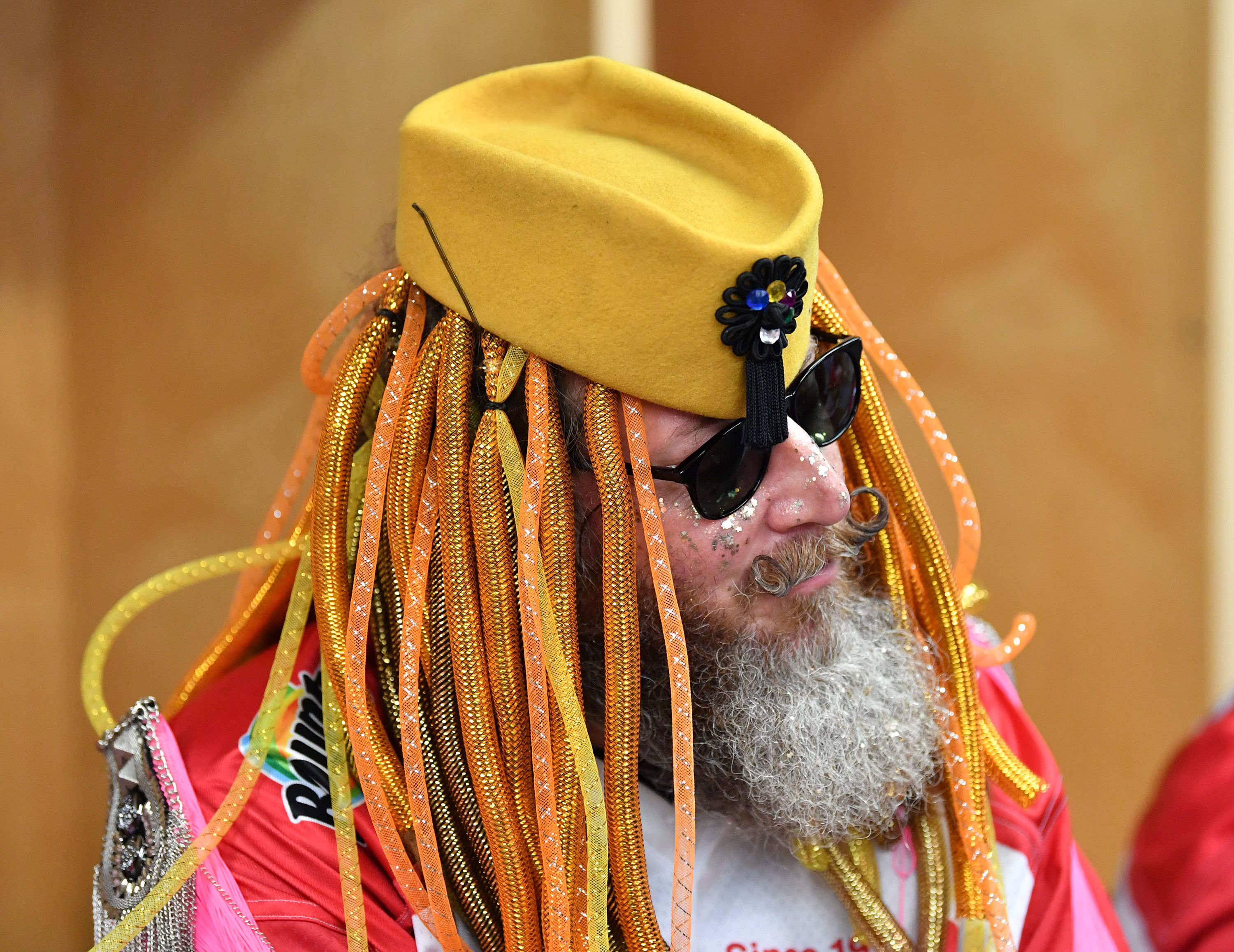 Chasing the Mustard Belt
The chase for the Mustard Belt is on. Learn all about the eaters, the major storylines, the drama and the lore of the world's... Watch our Chasing the Mustard Belt video series.