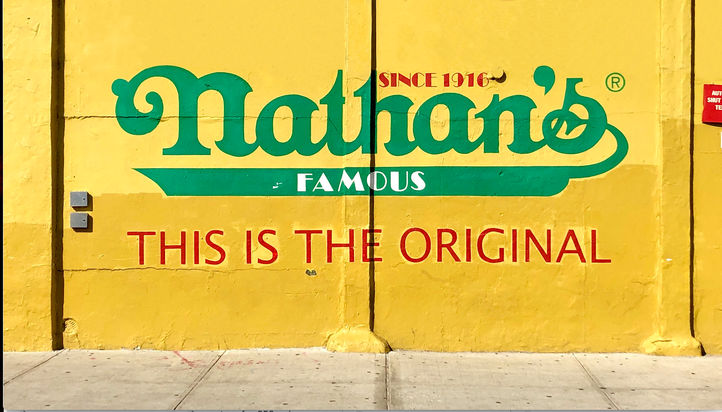 Put a smile on everyone's face on your next call with our Nathan's Famous Background.
Enabling Zoom Backgrounds
Sign in to the Zoom web portal as an administrator with permission to edit account settings.
In the navigation menu, click Account Management then Account Settings.
In the Meeting tab, navigate to the Virtual Background option and verify that the setting is enabled. Note: If the setting is disabled, click the toggle to enable it. If a verification dialog displays, choose Turn On to verify the change.
(Optional) If you want to make this setting mandatory for all users in your account, click the lock icon, and then click Lock to confirm the setting.
(Optional) Click Manage virtual background to upload default background images available for users.
Note:

Users must have client/app version 5.1.1 or higher to see the background images you upload.
This setting is only available at the account level.
Tips for Optimal Background Projection
Your scene should be bright and evenly lit from the front (face toward light).
Use a green screen if possible.
Avoid wearing the same color as your background.