Kosher Bread & Butter Slices - 24 Oz. Jar
Wanting Nathan's Famous Kosher Bread & Butter slices? Get the nutrition facts and find out where you can get them near you!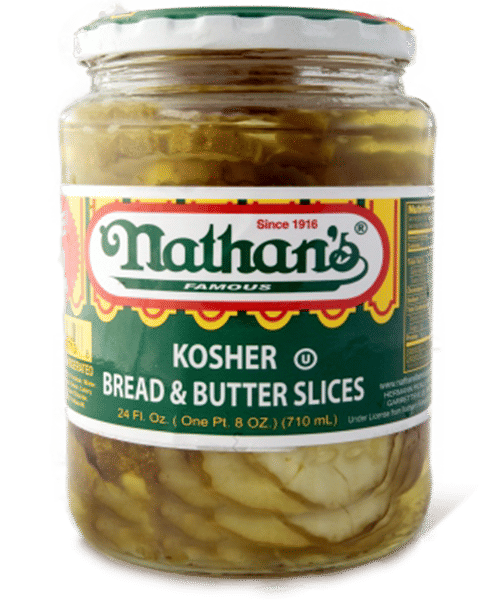 Ingredients
Cucumbers, Fructose, Water, Vinegar, Salt, Mustard Seed, Onions, Celery Seed, Natural Flavors, Calcium Chloride, Sodium Benzoate and Fd&c Yellow #5.
Nutrition Facts
15 Servings Per Container
Serving Size: 1oz
Amount Per Serving
---
Customer Reviews & Ratings