No 4th of July is complete without an American flag and a Nathan's Frank! Turn your cookout into an edible celebration with this fun twist on your traditional hot dog platter. Make sure you snap a pic before serving - those stars and stripes will fly off the table when you're serving up Nathan's Beef Franks!
Check out the steps below and start building your very own backyard BBQ stars and stripes show-stopper. And don't forget to have a Famous July 4th!
With 29 hot dogs included in this design, it's a breeze to serve all of your friends and family!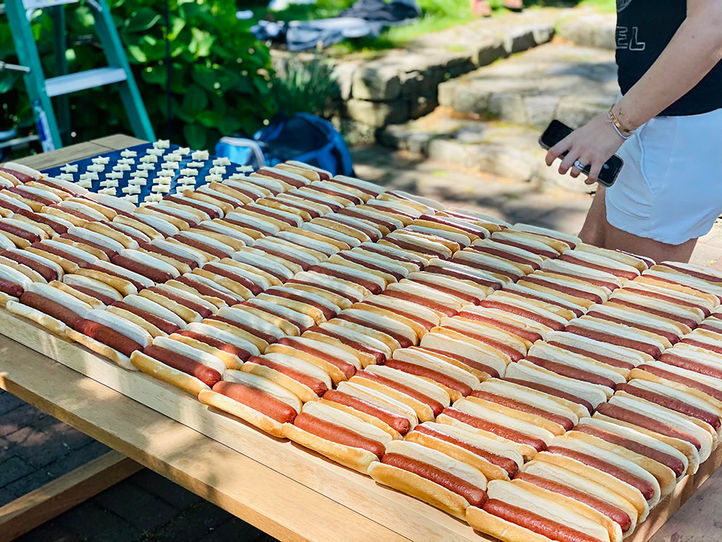 To complete your American Flag hot dog board compiled of 29 total hot dogs & buns and 18 stars, you will need the following ingredients: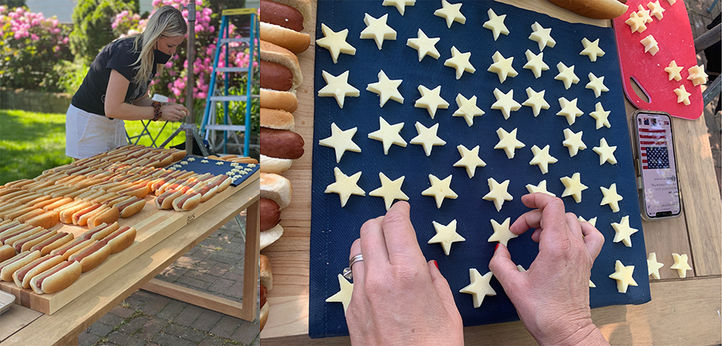 STEP 1
CUT an 8 oz block of your favorite white cheese in half along the width to get 12 stars using a star-shaped cookie cutter; repeat for 18 total stars. Using a blue napkin as the background to your stars, arrange the cheese stars in the top left corner of your sanitized surface or board.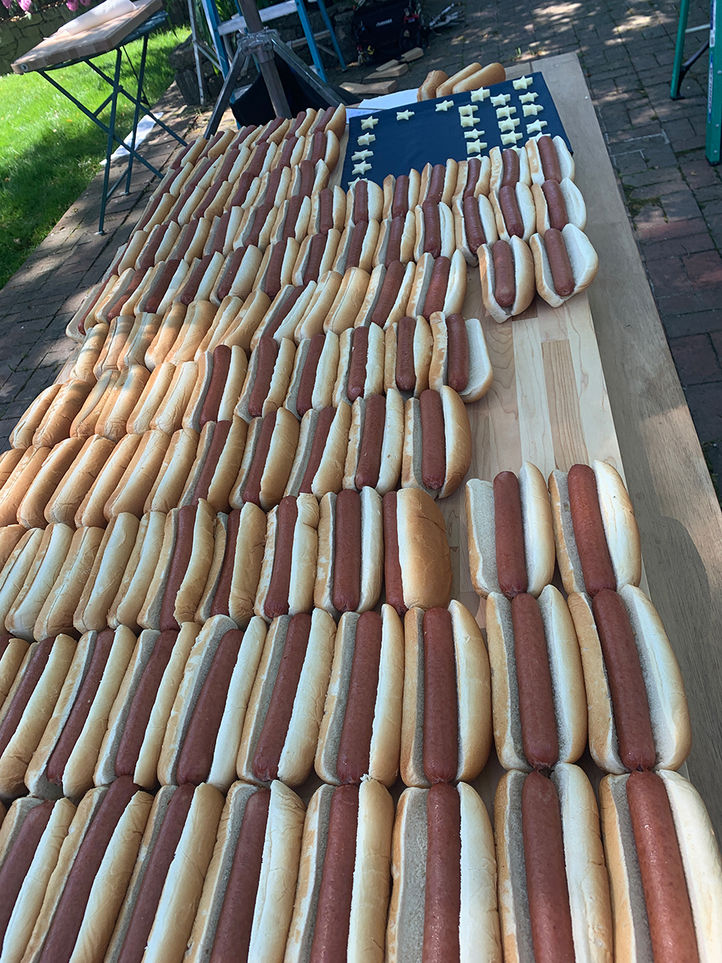 STEP 2
COOK the Nathan's hot dogs your favorite way. We suggest pan-fried with butter, yum! See how to cook the perfect hot dog. Proceed by placing the fresh cooked hot dogs into buns.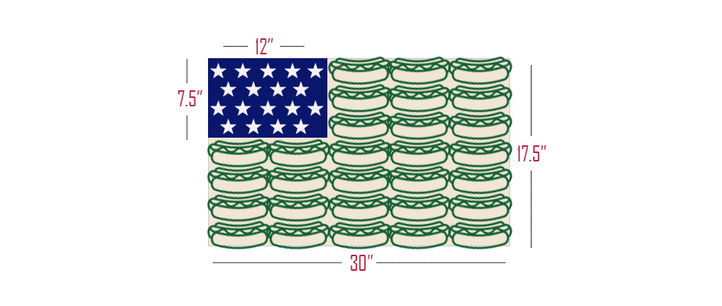 STEP 3
Once all your ingredients are prepared, you're ready to assemble the hot dog board! Prepare your sanitized surface (approximately 30 inches x 17.5 inches, or the size of your choice) and place the blue napkin in the top left corner taking up approximately (12 inches by 7.5 inches). Set your stars up in alternating rows of 5 across then 4 across, evenly spaced out. Lineup all of your hot dogs in straight rows in the remaining space on the board to resemble our diagram above.