So you love franks but you're looking for a way to switch things up. We all love that classic hot dog bun, but why not try a tasty new idea? Or seven?
From salty pretzel rolls to sweet waffles, get ready to be inspired beyond the bun.
---
No-Bun Fun Idea #1: Dog in a Blanket
Love pigs in a blanket? You'll love their jumbo-sized counterparts.
Swap the Bun for: a Crescent Roll
Famous Tip: For cheesy goodness, try starting with Nathan's Famous Cheddar Cheese Beef Franks or add a slice of your favorite cheese before wrapping your hot dog in the roll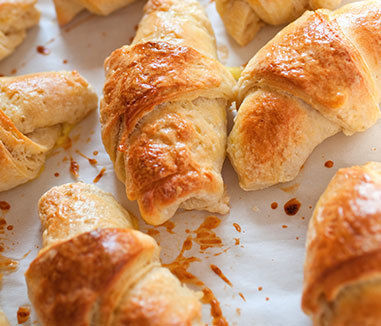 The Recipe:
Preheat your oven to 375 degrees.
Wrap each hot dog in the dough for one crescent roll. Place in a casserole dish, a roasting pan or a rimmed baking tray.
Cook for 12-15 minutes, watching closely to make sure the rolls don't burn.
Serve 'em up hot!
---
No-Bun Fun Idea #2: Pretzel Dog
Torn between a salty, soft pretzel and a hot dog? Then you'll think this one's really wonderful.
Swap the Bun for: a Pretzel Roll or Stick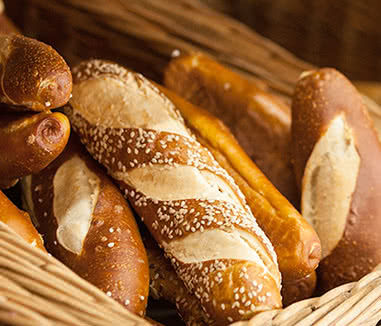 The Recipe:
Slice your pretzel rolls or sticks the best way to accommodate a frank.
Grill, oven roast or fry your hot dogs.
Warm the rolls.
Put them together and top with your favorite mustard, tangy cheese, pickles, or, if you're into it, sauerkraut.
---
No-Bun Fun Idea #3: Le Fancy Franc
Dress up your franks with a little French flare.
Swap the Bun for: a Crusty Baguette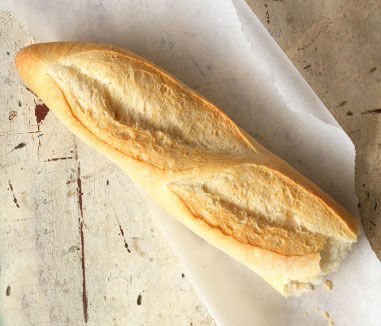 The Recipe:
Slice a baguette to frank size, then cut into it length-wise so it opens like a bun. Warm it slightly.
Cook the frank your favorite way. Wondering how to cook the perfect hot dog? Read our tips.
Assemble your hot dog and baguette and top with Dijon mustard. Do you have any Grey Poupon?
---
No-Bun Fun Idea #4: The Fiesta Dog
Spice up your traditional frank with this unexpected flavor combo. ¡Delicioso!
Swap the Bun for: a Soft Tortilla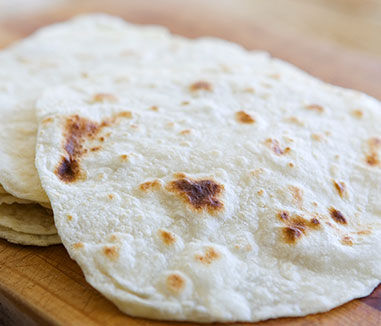 The Recipe:
Cook your dog your favorite way. Here are our favorite methods.
Warm the tortillas. Microwave in 30 second bursts until warmed through, or wrap the tortillas in foil and cook 10-15 minutes in the oven at 350 degrees.
Wrap your hot dog like a burrito.
Top with a fiesta of flavors like salsa, guacamole or chipotle mayo.
Famous Tip: For a kid-friendly version that also travels well, try a cool tortilla and slice of American cheese. Roll the frank inside. Leave whole or slice for packable hot dog pinwheels!
---
No-Bun Fun Idea #5: Old Country Dog
Channel the Deep South with your next hot dog dinner.
Swap the Bun for: Cornbread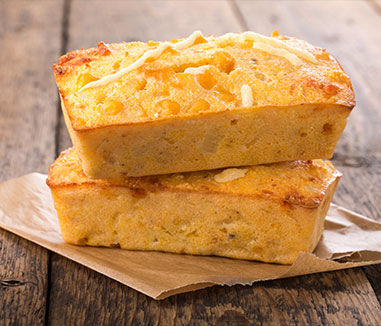 The Recipe:
Pan fry your hot dog with a dab of butter. (Get our tips to cook up hot dog perfection!)
Bake or warm your favorite cornbread. Savory or sweet? They're both great with a Nathan's Famous frank. As far as the form? Mini loaves work best, sliced long ways.
Place the hot dog between two slices of cornbread. Top with BBQ sauce for even more sweet, smoky flavor. Then serve with baked beans and coleslaw. Or if you're a true Southerner, okra and cheese grits.
Famous Tip: Cornbread crumbly? Try slicing up the franks and serving them over the crumbled bread instead!
---
No-Bun Fun Idea #6: Franks & Waffles
Are you a fan of chicken and waffles? Well then take a bite of this breakfast frank next time you wake up good and hungry – or anytime you want to indulge in a sweet and savory treat.
Swap the Bun for: a Waffle (or Pancake)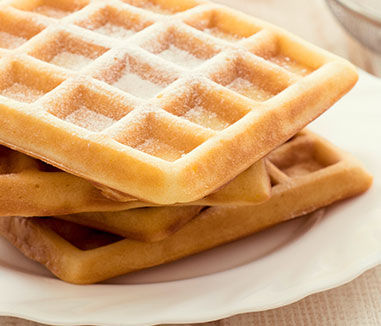 The Recipe:
Prepare your favorite waffles or pancakes.
Prepare your favorite waffles or pancakes. Cook your frank the best way you know how. Get our hot dog cooking tips.
Cradle your dog in the waffle or pancake and enjoy plain or top with breakfast goodness. Can't get enough sweet and savory? Add a strip of bacon and drizzle with syrup. Prefer salty over sweet? Load up your dog with scrambled eggs and finish with a classic: ketchup. It's sure to wake up your taste buds!
---
No-Bun Fun Idea #7: Meat Lovers Pizza Dog
Blow your kid's mind with the best of both worlds: hot dogs and pizza. Together at last! They'll love this and they'll love you!
Swap the Bun for: Pizza Crust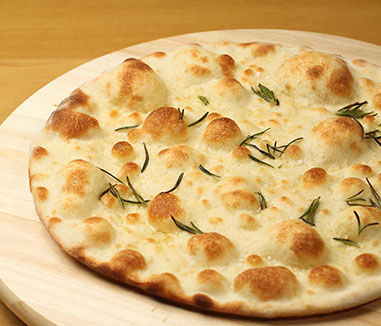 The Recipe:
Prepare a pizza crust according to your recipe or the package instructions. The only difference is that instead of a big, round shape, you'll want to slice it into strips sized well to cradle a hot dog.
Cook the hot dogs your favorite way.
Use the crust as you would a bun and then top your hot dogs with your favorite pizza toppings, like pepperoni and shredded mozzarella. If you like, pop the finished dog, crust and all, in the oven or microwave just long enough to melt all the ingredients to cheesy, pizza-y perfection. It's Amore!
Famous Tip: Set out a toppings bar and let your kids build their own pizza dogs! It's a perfect party meal solution, too.